There are a number of different definitions of mountain biking gear and what that does and does not include. Sometimes mountain biking gear can include the different articles of clothing that you wear, while at other times it is only the different pedals and gear on your bike, but most of the time this includes other things like headlights for night, a GPS, backpacks, and other items that are not directly attached to either you or your bike.
The 5 best websites to get practically any of the mountain bike gear you need are: Competitive Cyclist, Fox Racing, REI, Blue Sky Cycling, and BTO Sports.
However, some of these websites feature only certain kinds of mountain biking gear. For this reason, knowing a little bit more about what each of them carry can be very useful to know if you are the sort of person who likes to get all of the stuff that you need from one place.
This is one of those sites that simply pretty much has everything that is at all related to bikes, whether they are road bikes or mountain bikes. This site also has other things that you would need if you wanted to take up either swimming or running. While there are various mountain bikes that you can buy, this site includes bike gear should you wish to change up your bike a bit.
Some of this bike gear includes tires, wheels, hubs, bottom brackets, brakes, cables, chains, shifters, handlebars, seats, and almost anything else that you can think of that you might need for your mountain bike. There is also the various apparel which this site has including tops, bottoms, warmers, and everything else for both men and women mountain bikers.
When it comes to the protection gear, there are helmets, goggles, gloves, and a few other things. Mountain biking gear is a very important thing to have to help prevent injuries on the trail, and this site will give you a few options to choose from.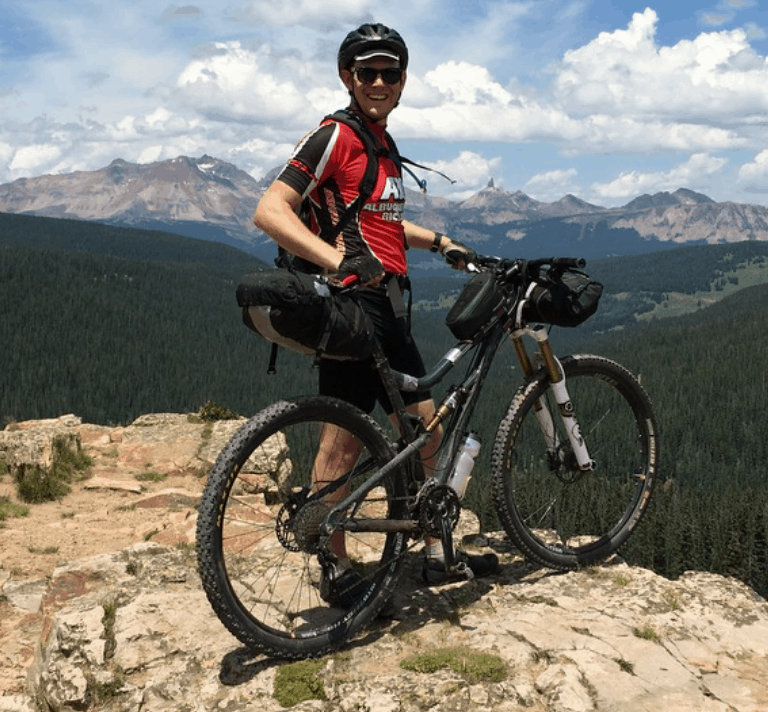 Finally, this site also has tools that you can use to make your bike repairs, air pumps, different lubricants for your bike's upkeep, and car racks so that you can take your bike anywhere with you. This site has a few other nice features too, such as random items like cameras for sale and even a bike trade in program that you can use to upgrade your old bike with.
While this website may not have as many options as Competitive Cyclist does, you can still find pretty much everything that you need in terms of mountain biking gear. This site has a very wide variety of clothing options for both men and women, including hoodies, socks, belts, and even a few women's dresses.
One of the nice things about this website is that it has a number of different spare parts that you can buy, so if you lose or break the visor on your helmet for example then you can just buy a new visor for it from this site. They also have a variety of other things like lanyards, pins, patches, and water bottles that you can buy.
Unlike some of the other mountain biking websites, this one deals pretty much exclusively in mountain biking, and everything on the site is made with bikers in mind. This is because of the fact that this company was founded by a mountain biker, making it truly a company where everything is made by mountain bikers for mountain bikers.
This is another company that sells gear for a number of different sports, this one including running, kayaking, canoeing, climbing, and even paddle boarding. They have most of the clothing that you might need, though not in the same variety of some of the other sites. However, this website also has a nice number of mountain biking shoes that you can choose from no matter which kind of pedal you are using.
REI has a number of different bike mounts available, grouped into different categories based on where it will be situated and ranging from rooftop to hitch-mounted and even a few options for truck-bed racks. This site also provides some car rentals should you need a vehicle for your mountain biking trip.
Some of the other mountain biking things that you can find on this site are locks, lights, tools, and repair stands. Should you be mountain biking with little ones in tow, this site also has options for bike trailers that attach to the back of your bike.
In addition to having the mountain biking gear that you need, they also have a very helpful blog that tells you how to take care of your bike and do the maintenance that needs to be done on it. Finally, they have even developed an app that gives you the details of the trails that are in your area.
Blue Sky Cycling, as its name implies, is all about cycling from anywhere to anywhere. This being the case, it offers a wide variety of options for every mountain biking occasion. The clothing pretty much covers every article of clothing that you need to wear on the trail all the way down to your socks and shoes.
The bike gear includes brake pads, pedals, bottom brackets, handle ends, shifters, seatposts, saddles, handlebars, headposts, and everything in between. The variety that this website has of each of these allows you to easily find the right one that will fit your mountain bike.
There is also a wide number of different accessory gear here including baskets, child carriers, gift certificates, mirrors, bells, and more all the way down to phone cases that will protect your phone if you should drop in on the trail and skin care items.
One of the nice features of this site is that it has an Under $5 Deal section that you can look at to get bike grips, cables, sunglasses, and any number of other small things that you are likely to need at some point for your mountain bike. The other really nice feature about this site is they will match prices. So, if you find something that they sell somewhere else for a cheaper price than what they have it for, they will match that price for you and they also don't charge any sales tax except for in California where they are required to.
This website does not focus exclusively on mountain biking, however most of the sports are very closely related to mountain biking. These include dirt biking, street biking, and other forms of tough biking and motor cross biking like ATV/UTV. This being the case, the items from this site are all about handling the tough usage that these different kinds of biking can dish out on your gear.
If you are looking to build your own mountain bike, this site has some good options for frames as well as almost all the other parts that you will need in order to put together a mountain bike the way you want it to be. One the other hand, they also sell some complete mountain bikes if you prefer to go that route.
They have a fair variety of mountain biking clothing that you can choose from, though you probably won't be able to find everything that you need to wear. When it comes to protective gear, they are much better supplied and have a wide range of options for goggles, helmets, and gloves as well as knee guards and elbow guards.
Their bargain bin allows you to find some great sales on their stuff, and is where they even have some mystery boxes that can give you a random item of a specific kind, one of which might be for two shirts of a certain size for example. Finally, they also have a blog where they do great reviews of various products, which can be very helpful when you are trying to decide which item would be best for you.