When you are out on the trail one of the main things you need is to be is protected. Some of what you need may depend some on what type of Mountain Biking you are doing. If you are doing Enduro riding, for example, where you are going through harder and much more technical types of trails with lots of obstacles, you should probably wear more protective gear.
You will also need more protection if you know that you are accident prone, or if you want to learn how to do some of the more challenging technical features on trail. Let's go over the different kinds of protective gear and why you might need them, and I will give you a recommendation and link to where you can find it for yourself.
Knee Pads
Did you know that your knee is one of the largest and most complicated joints in your body? The Fox Head Enduro Knee Sleeve is my top recommendation and does a great job of protecting your knee. The Enduro Knee Sleeve proves that in order to be protected well you do not have to be restricted in your movements.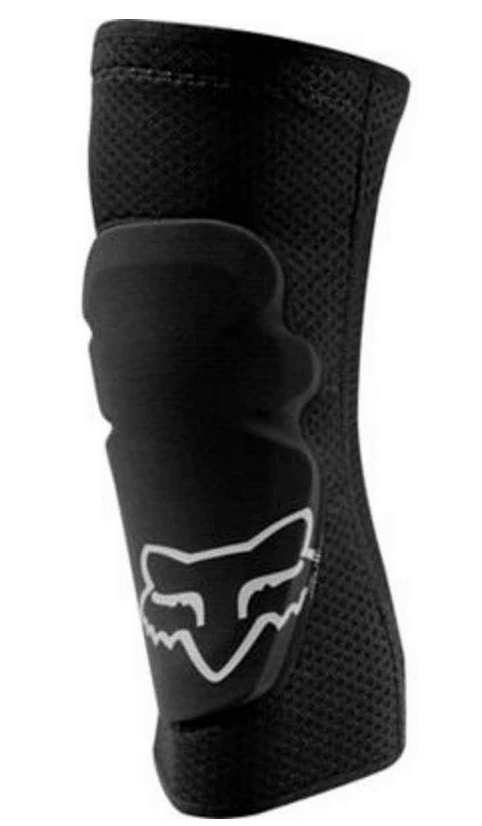 When the makers designed it they had in mind all day rides and Enduro racing, giving it the perfect amount of protection without letting it be bulky, because they know that comfort plays an important role in the knee pad that mountain bikers wear.
The fabric is lightweight with the ability to resist deterioration from being scratched or cut up while being impacted with hard objects, thus making it extra durable no matter what you are doing with it on. You can easily slip it on or off and, finally, it is also very flexible to the point where you can wear it either under or over your gear.
Elbow Pads
The SixSixOne DJ Elbow Guard is my top recommendation for a great elbow pad option. The elbows are one of the most common places for mountain bikers to get an injury at, but these do a great job at protecting this joint while still letting you move your arms around.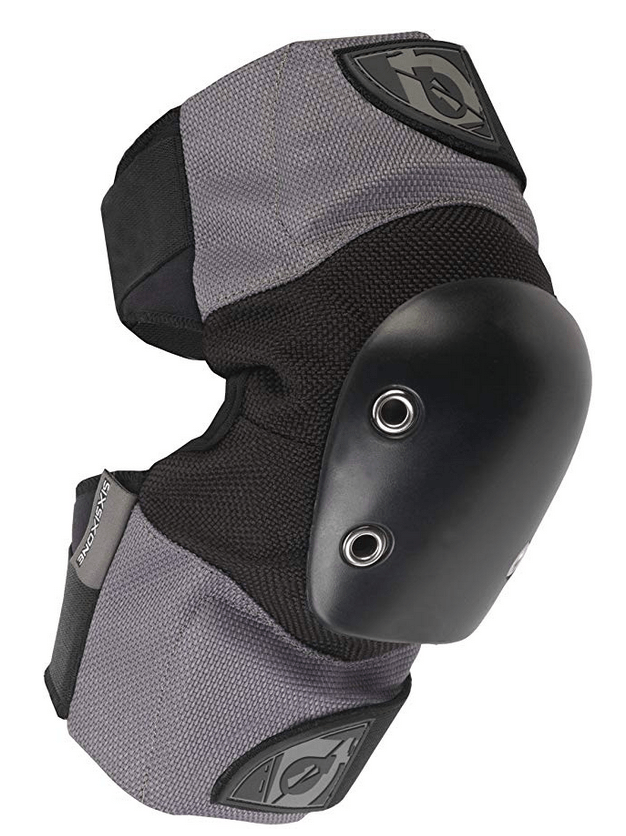 They are lightweight can protect you from scratches and minor hits, and for those hard impacts, in part due to a hard shell cup that covers your elbow. On the inside of this cup it is very nicely padded with a double layer of Biofoam to cushion any of those rougher landings.
The straps are Velcro and easy to adjust on your arms. These straps are even backed with something called Neoprene which prevents it from slipping either up or down on your arm, keeping the pad where you put it without making you have to stop and adjust it ever so often.
Wrist Support
The Troy Lee Designs Wrist Protectors are my top pick for wrist protectors and are made to do everything that you might be looking in this area. Injuries to wrists are one of the most for mountain bikers because it is only reflex when you are falling to put out your hands to catch yourself with. This can lead to a sprained wrist, or worse, a broken one.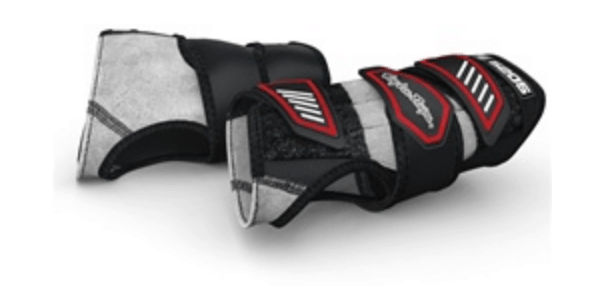 These Troy Lee wrist protectors have nicely padded impact zones that help to take some of the hit. They also attach using three separate straps which also help to support your wrist and stabilize it. The fact that there is three of them will also help you to get a much better fit and help this brace to stay on your arm.
The palm is close fitting and made of a microfiber and the design allows you to flex you hand while it disperses the load. The neoprene that it is made of is vented well to let your arm breath as much as possible underneath, thereby keeping your wrists from getting uncomfortably warm. These wrist protectors are also perfectly compatible to wear with gloves if the weather is cold or if you just want to wear protection gloves with it.
Gloves
During the rough areas of a trail it is your hands griping the handlebars that are absorbing the shocks and vibrations. This is not only rough on your hands but it can lead to blisters and peel your skin sometimes. Wearing gloves can help to keep your skin intact on impact and can also assist you by giving you an added increased grip to the handlebars.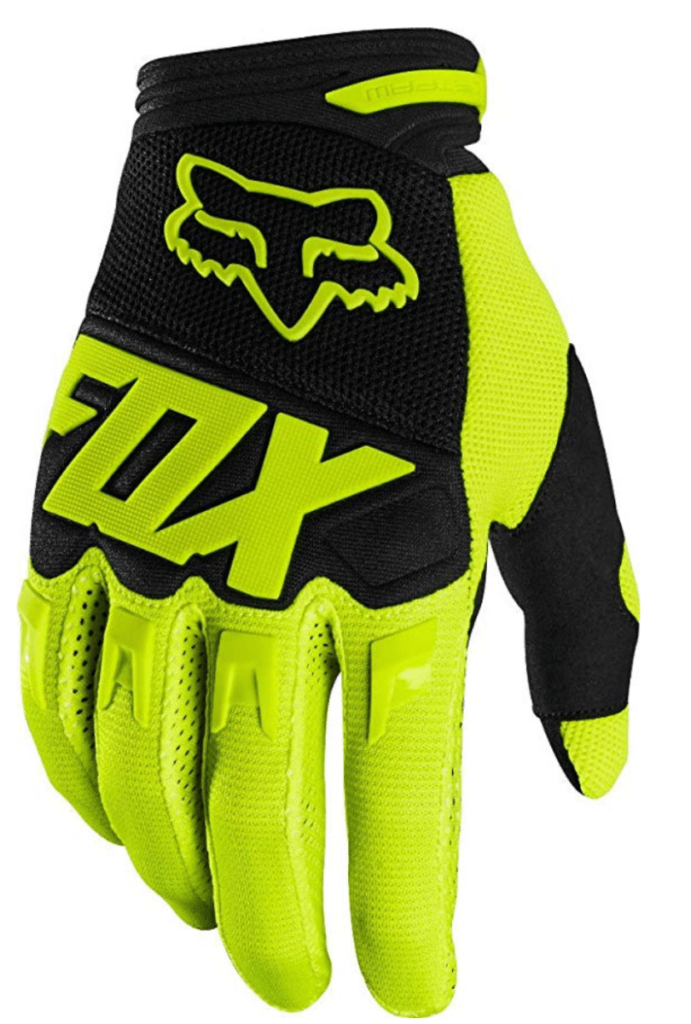 With all of these things considered, the 2020 Fox Racing Dirtpaw Race Gloves are a really nice pair of mountain biking gloves and are my recommendation for this item. They are meant for high performance yet they come at a reasonable price, which makes them even better. The Dirtpaw Race Glove has armored knuckles, giving these places extra padded protection from being scraped. The palm is also padded for that hard landin, with extra comfort being given to the fingers.
The Velcro wrist closure provides a secure fit and the built in stretch in the gloves allows you to stretch ad flex your hands freely. You also have touch screen ability for your phone which is very nice, especially in the cold when you want to keep your hands warm. It comes in 15 different colors and in 9 different sizes so that you have a variety of options to choose from to help you get the right fit.
Ankle Support
SixSixOne Race Brace Pro is definitely my recommendation for a great ankle brace to have. While the ankles might be one of the less common place for mountain bikers to be injured, if you know that you have weak ankles or a previous ankle injury it is always a good idea to give that ankle a little extra stability just in case.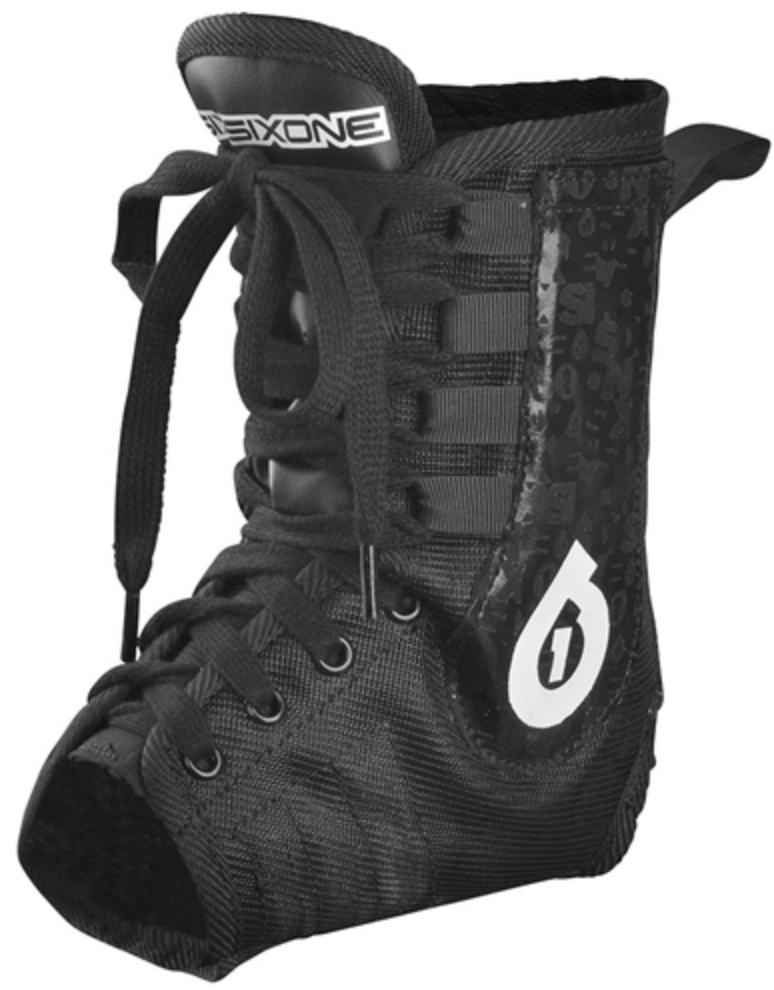 This ankle brace is made specifically with mountain bikers in mind, though it can be used for other sports as well. This being the case, they have mesh fabric features that keep your leg from getting too hot and to allow the air to flow. This makes them much more comfortable to wear when the temperature might already be hot outside.
They are also stiffened with plastic in places in order to both keep your ankle from twisting in ways that it is not supposed to and to absorb some of the impact should it get hit. However, it is also made as thin as possible so that it will fit into your shoe easily without you having to worry about having to get a bigger shoe to wear with it.
Shin Guards
Shin guards can be another great piece of gear to have and my recommendation for this is the G-Form Pro-S Elite Shin Guards. These shin guards are great at doing their job and protecting your legs and they even meet the NOCSAE standards for what this gear should do.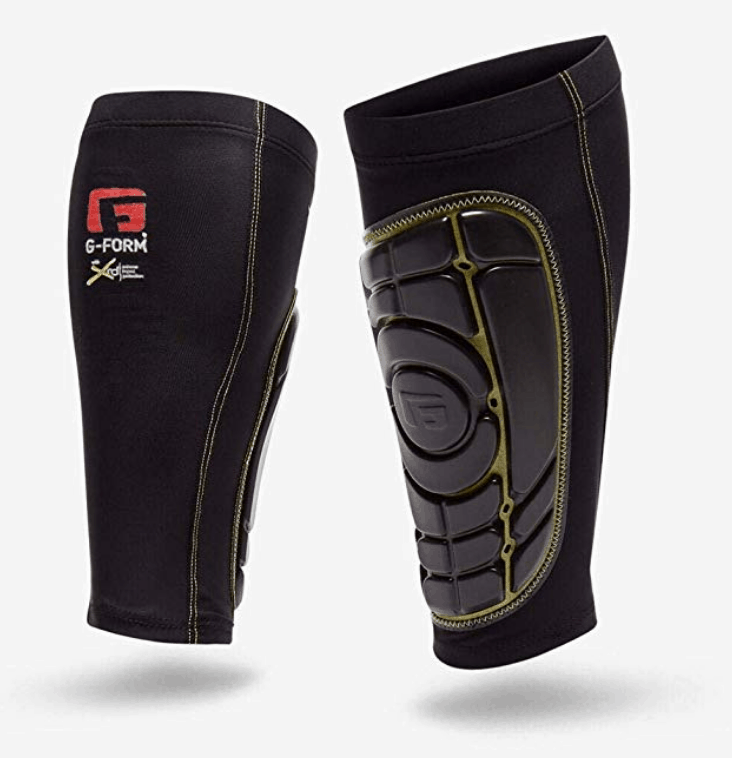 The sleeve style fit not only makes it extra soft and flexible, but it also cuts down on the weight and helps it to have a low profile on your leg. The fabric that this shin guard is made of helps it to be very breathable and comfortable to wear.
The lack of a hard shell that many other kinds of shin guards have only adds to the comfort when wearing it. Finally, these shin guards are perfectly washable should you take them on a ride through a mud puddle, and it comes in four different sizes so that you can pick just the right fit.
Conclusion
While each mountain biker has their own preferences as to how much or how little protection that they like to wear, as a general rule the more risky the riding you do, the more protection you should be wearing. Downhill racing in particular can be one of the more dangerous parts of mountain biking depending on the trail.
For this sport there are other pieces of gear that you can have such as neck braces and mouth guards, since taking a tumble here usually ends in far worse of a crash than if you are riding on a flatter trail and take a fall. You might also want to have thicker and tougher gear than the ones that I picked out, however these would still be helpful if you don't want the added weight that the thicker gear would give.
For general cross country trail riding, the ones that I recommended are more than ample for almost any occasion and these pieces of gear are a great place to start. If you are trying to pick out your own then it is always handy to keep in mind what your style is. If you do racing then you will likely want your gear to be lightweight, but if you are not competing then this may not matter so much to you.