One of the very first things that is required in order to go mountain biking is, of course, a mountain bike to ride. Often though it can be so hard to pick the right one since there are so many different things that you have to consider, one of which is the brand of the mountain bike.
The top 5 mountain bike brands that I recommend are: Giant Bicycles, Trek, Specialized Bicycle Components Inc., Santa Cruz Bicycles, and Cannondale. These brands of bikes are ones that have been around a long time, have great reviews on the trails, and are even part of the history of mountain biking itself.
While these are by far not the only companies out there, these brands will stand by their products and are a great option for someone who is just getting into mountain biking and how may not know all of the ins and outs about how to pick a great bike.
Giant Bicycles
Giant Bicycles is a brand that was started all the way back in 1972 by a man named King Liu. When he formed the brand he had one main goal in mind: he wanted to make mountain bikes not only better but also more available so that everyone could have one of their own.

King did a good job of living up to his goal from the very start, and even made mountain biking history for being the first brand of carbon fiber bikes that were both durable and also cheap enough for the average person to afford. It was first located in Taichung, Taiwan, but buy now it has expanded so much that they are quite possibly the world's largest bike manufacturer of high quality bikes that there is.
They even have a sub-brand which is called Liv Cycling which they started up in 2008 in order to provide a convenient brand that women mountain bikers could use. This line has the same high quality bikes that Giant is known for, and each one is designed by the women of the Giant team who can therefore know what women need in a mountain bike.
The first group of craftsman and engineers that were part of the Giant team set themselves three guidelines that they wanted all of their company's bikes to meet. These guidelines were innovation, craftsmanship, and inspiration. It was these three guidelines that helped to create their line of Trance bikes which is their most well-known line.
Trek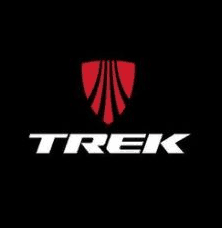 Trek was founded within a few years of Giant in 1975 by two guys named Richard Burke and Bevil Hogg who were determined to make only the best quality of mountain bikes that they could. Their first year, their company started off with five staff who worked in a carpet warehouse in Wisconsin which is the state that they are still based out of.
At that point in history most mountain bikes were made in foreign countries, mostly Japanese and Italian models, so they were able to do quite well and within three years of starting their brand of bikes they had made nearly two million dollars.
That was then, however, Trek has since become a household name in the mountain biking community, being one of the most popular producers of mountain bikes, and now the large majority of Trek's bikes are made outside of the U.S. in various foreign countries. They produce a huge range of road bikes, mountain bikes, women's bikes, and hybrid bikes which claim to be the lightest, smallest, and fastest bikes on the trail.
One feature that is unique to the Trek brand is their use of specially developed features. When most brands develop a special feature that is unique to their brand only, they often prefer to save their special features for their higher priced bikes. Trek, on the other hand, puts their features on all of the bikes with their brand on it.
Finally, there is the fact that Trek has always stood behind their products with a lifetime warranty on all of their bike frames. You can even customize your own bike and have it shipped to you on their Project One online bike builder site.
Specialized Bicycle Components, Inc.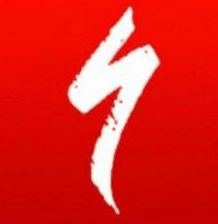 Specialized Bicycle Components, Inc. is a bike brand that tends to simply be simply called Specialized. It was founded within the same few years as the last two brands in 1974 by man named Mike Sinyard who originally actually only made the company to sell off-road tires that were manufactured in other countries.
However, after a while he started getting requests for other parts, and decided to branch out and import bike parts that were hard for individuals to get from places like Italy and he started selling these to his customers too.
It wasn't too long after he did this that he decided that he would make more if he made some of the parts himself in the U.S. so he started off by making his own tire. After a few more years of this and of coming up with some ideas for designs, in 1981 the Specialized brand came out with the first of its bikes.
This was still early on in mountain bike history. So early on, in fact, that the Specailized was actually the very first company in mountain biking history to mass produce a mountain bike. This first mountain bike was called the Stumpjumper, and it is so important to the history of mountain biking that one of the original Stumpjumper bikes is displayed in a Smithsonian in Washington, D.C.
A line of Stumpjumper bikes is still made by this company today, though there have been many improvements made to the bike over the years. However, this is not their only claim to fame. In the year 1989, Specialized introduced and mass-produced a carbon fiber mountain bike which they called the Epic and which was only the second carbon fiber bike to be produced on a large scale.
Lastly, there are two more things about this brand that you should know. One is that they give a lifetime warranty on all of their frames. The second is that they also have a women's line of mountain bikes as well.
Santa Cruz Bicycles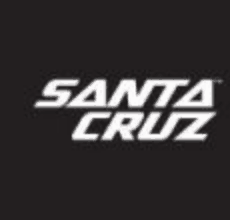 The Santa Cruz Bicycles brand was first founded in the year 1993 almost a couple of decades behind the first three brands on my list and, like the name of the brand implies, is located in Santa Cruz, California. It was founded by Rob Roskopp, Rich Novak, and Mike Marquez. Before these three men came together, Rob Roskopp was a skateboarding legend, Rich Novak was already the owner of Novak's Santa Cruz Skateboard Company, and Mike Marquez was a bike engineer who had particular experience when it came to bike suspensions.
When they first started out their joint business the only space that they could get as their work area was a 288 square foot area in a cannery. However, they made do with what they had in order to become a big manufacturer of a wide range of top notch mountain bikes.
The very first mountain bike that they made was called the Tazmon and it was a dual suspension bike that was made for all mountain biking. This was quite unique because at that point in time full-suspension bikes were not normal yet, so having an all mountain bike that also had a rear suspension was an oddity.
Another oddity of this company is that they also give a lifetime warranty, not only on the frames and wheels of their mountain bikes, but also on the bearings of them which almost no other company out there does.
Cannondale

This brand was another one of the early brands and was founded in 1971 by Joe Montgomery and Murdock MacGregor. Their company began work in was actually the loft in the top of a Pickling Factory and has since worked its way up to being one of the top brands of mountain bikes, with a base both in Taiwan and in China.
Their brand focuses mostly on trying new things. Among some of the new things that this brand has invented are the one-sided Lefty fork suspension and the unique Headshok unit, both of which replaced standard suspension forks on some models. They also made the world's first bicycle trailer which they called the Bugger.
What really sets this brand apart is that they incorporate carbon and aluminum into their bike frames to give them both lightness and durability. Finally, they also came up with a technology called 'Hallowgram' that makes the crank and bottom bracket of the bike to weigh less and also to be more stiff.