With the invention of modern airplanes, traveling around the world has become an easy thing to do and it only takes a matter of hours to get to most destinations. With this being the case, it is relatively easy to get to new and exciting places where you can go mountain biking at. But just where are these places to be found?
Here are the top 10 places to add to your bucket list to go mountain biking:
Moab, U.S.
Graubunden, Switzerland
Southern Highlands, Iceland
Crested Butte, U.S.
Whistler, British Colombia
Chiang Mai, Thailand
Pretoria, South Africa
Andorra, UK
Nelson, New Zealand
Cusco, Peru
These are not in any particular order, but all 10 of them have earned their right to be on this list.
In picking these places my goal was to look at three different things. First, I picked places that had countless trails around them so that you could ride for a long time without riding the same one twice. Second, the places on my list all have fantastic scenery – because who wants to ride a mountain biking trail that doesn't? And third, these places are also great places to visit even off-trail with some great places to eat at and a variety of cultures to sample.
1. Moab, U.S.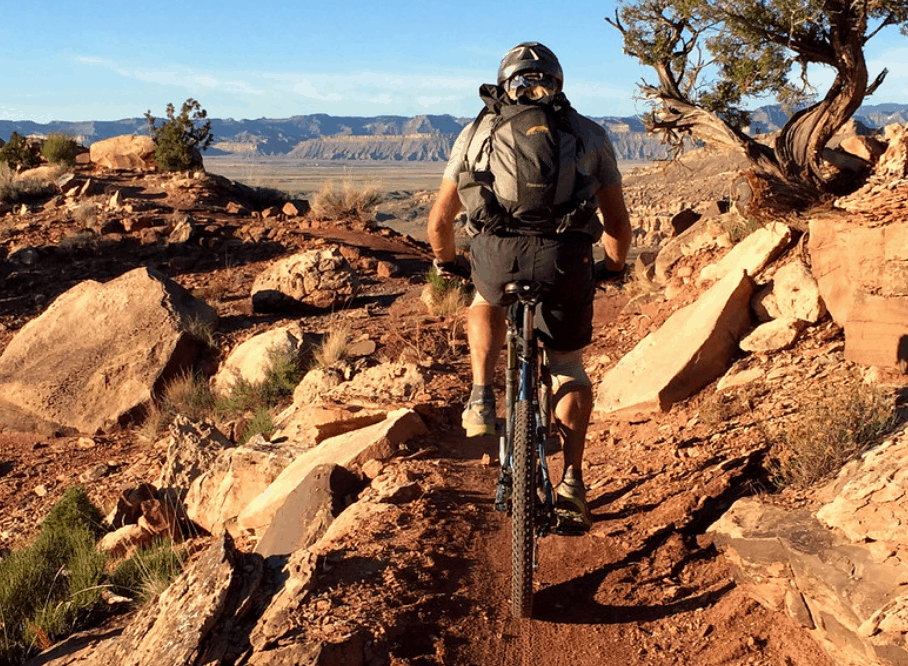 Most of the mountain biking community in the U.S. has probably at least heard of this massive trail system that is located in the state of Utah. There are red canyons and you can see the scenery for miles in most places, giving you some fantastic views of the area. There are trails here for every level of difficulty no matter how good or bad you are at mountain biking.
Not only is there great riding, there are also two national parks nearby where you can camp out at or just visit if you want to do so. This is in addition to a state park and other camping locations, with plenty of bike shops in the area should your bike need fixed while you are there.
On the culture side of things there are some awesome places to eat, hot tubs, wineries, and other places that you will likely want to visit while you are there. However, most of your time will likely be spent on the many trails this place has to offer, with more than one of the top trails in the U.S. being located in Moab. Some of the most well known stone arches are also located in and around Moab, which means that you will undoubtedly want to take your camera along for the trip as well.
If you are looking for some variety in your travel destination, there are plenty of other activities and things to do. Some of these are rafting down the Colorado River, taking one of the flight tours of the area if your legs get too tired, or at the end of the day if you are not too worn out you can sit back and enjoy the sound and light show that is held starting at around dusk during the more popular tourist months.
2. Graubunden, Switzerland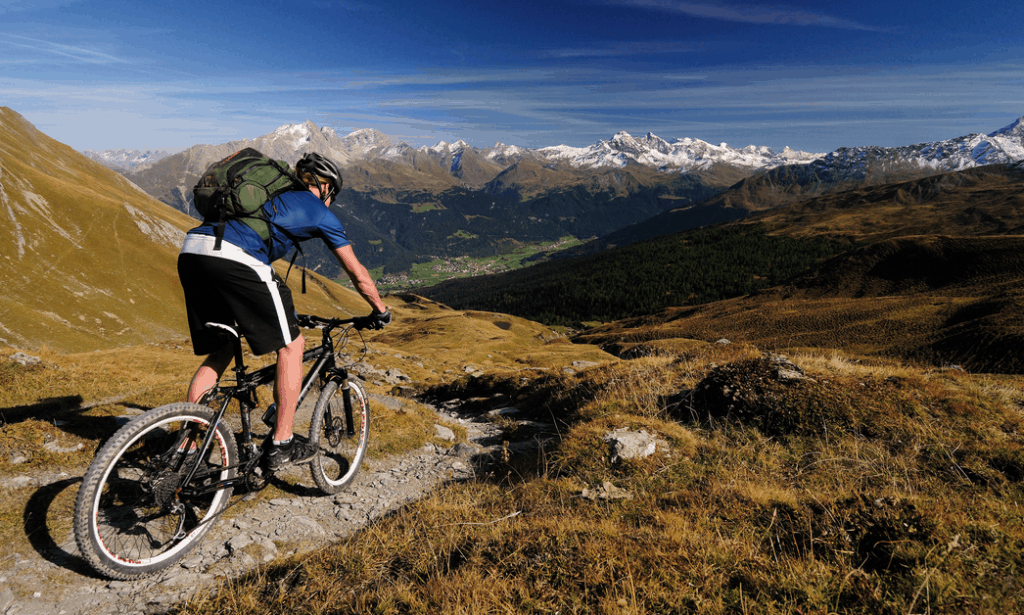 Graubunden is a region in the eastern part of Switzerland that borders Italy, Austria, and Liechtenstein and it has a number of trails around its magnificent and lush mountains. These include part of the Dolomite mountain range that is very well known for both mountain biking, hiking, skiing in the winter, and all kinds of other outdoor activities.
That being said, they not only have trails all over the place, but they also have the ski lifts in certain spots that can be used by mountain bikers as well who may want to take the easy way up and then ride their bikes back down. Or, once you are up there, if you don't want to come straight back down you can instead use some of the trails that go from peak to peak of the mountain range and enjoy the amazing views from various spots along the ridges in places.
One especially nice feature to the trails in Graubunden is that the trails are much more relaxed. In other parts of Switzerland they can be much more strict about what trails mountain bikers are and are not allowed to bike on, but here you can pretty much take it for granted that if it is a trail you can ride on it. However, since most of these trails can also have hikers it is usually best to get an early start if you want a clear trail to ride on.
In terms of the locals, this place is a great place to visit for the culture alone. There are five different castles in the canton of Graubunden that you can go to see, not to mention the other historical sites and museums you can walk through if the weather prevents you from being outside on your mountain bike. There are also three different languages commonly spoken in this area which only adds to the diversity of the place.
3. Southern Highlands, Iceland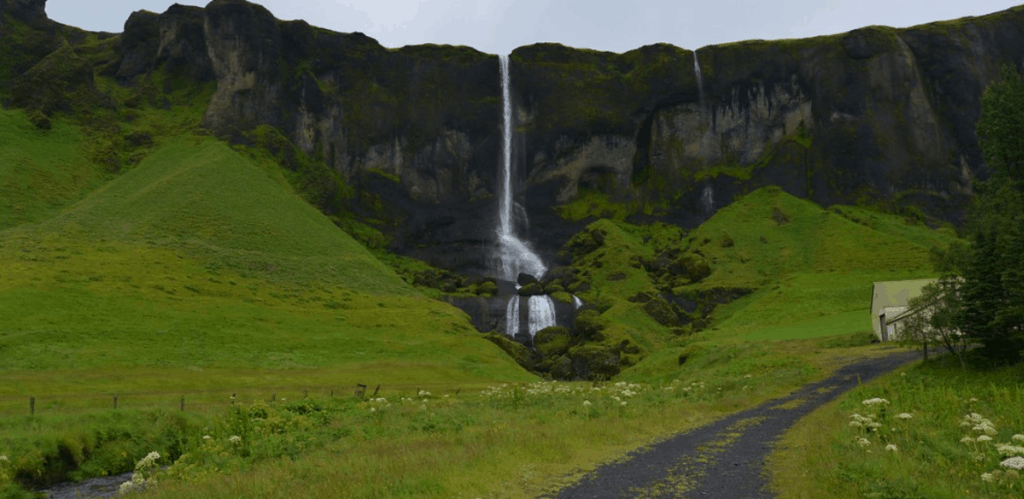 If you enjoy the availability to see snow capped mountains while either side of the trail you are on is already covered with green foliage, then you should definitely check out the many trails in the Southern Highlands in Iceland. But there is much more to the terrain than that, there are also mountain waterfalls, gorges, lava fields, and even some relatively barren terrain as well for quite a variety of scenic views that you can experience all in one area.
One of these views that you can explore is Mount Hekla. This mountain is known to be Iceland's most active volcano and in recorded history it has erupted over a dozen times and is quite likely to do so again. If you are interested in legends, then you are likely going to want to also pay a visit to Porsmork while you are here too.
Porsmork is a small place that is tucked behind the ridge of mountains and is also called Thorsmork after Thor the God of Thunder. This place is warmer than the surrounding area and it features especially lush vegetation as well as a few more trees. This is because it is fed by rivers from three different glaciers of the surrounding mountains. There are even some camping and rooms that you can rent right here if you want to be close to the trails and stay around this luxuriant greenery.
If you want a little bit more variety to the things that you can do on the trip besides just mountain biking, then there are ice caves to visit, geysers to see, river rafting you can try, and among the many guided tours of this area is even a river rafting one that ends with a beer tasting that will give you a full Viking experience. Finally, at the end of a long on your bike you can relax in one this area's many hot springs.
4. Crested Butte, U.S.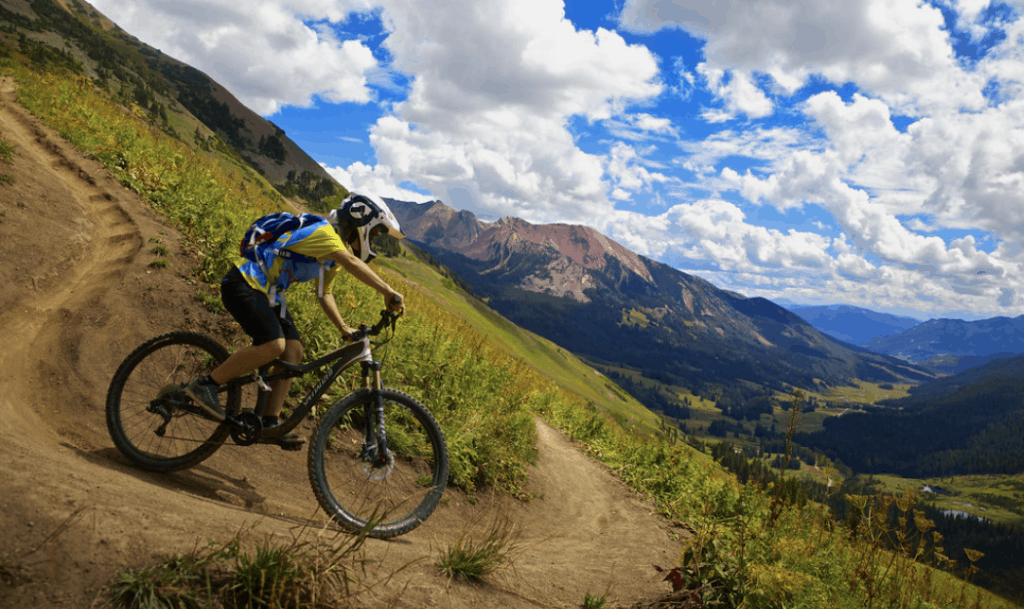 Located in the state of Colorado, this is a place that every mountain biker should visit at least once. For starters the history behind this place is awesome, and it is known as one of the two birthplaces of modern mountain biking. Since that time it has been almost constantly expanding its trails and making them better which is why it can now boast of hundreds of miles worth of trails – and more keep being added.
These trails cover a wide variety of terrains, including alpine mountain terrains, giving you amazing scenery no matter what time of year you choose to bike here at, though in the winter the snow does get a bit too deep. If you don't want to do a lot of pedaling around, there is also a huge bike park that you can just hang around and work on your skills at.
The culture here is just as great, with a small mountain town being the closest civilization. The food is excellent, the lodges are conveniently located near some of the trails, and mountain biking is the most popular thing of the area, making you feel right at home. One of the perhaps lesser known facts about Crested Butte is that it is the wildflower capitol of Colorado, so plan to come when these are in bloom for the best effect when it comes to the scenery.
When it comes to other activities that you can participate in, there is something here for everyone in spite the popularity of mountain biking. You can go white water rafting or kayaking if you are a fan of the water and want to get out of the heat in the summer, and there is also good fishing and some great rock climbing spots. Finally, there are also any number of yearly festivals that you can attend if you pick the time right, and these are definitely worth checking out.
5. Whistler, British Columbia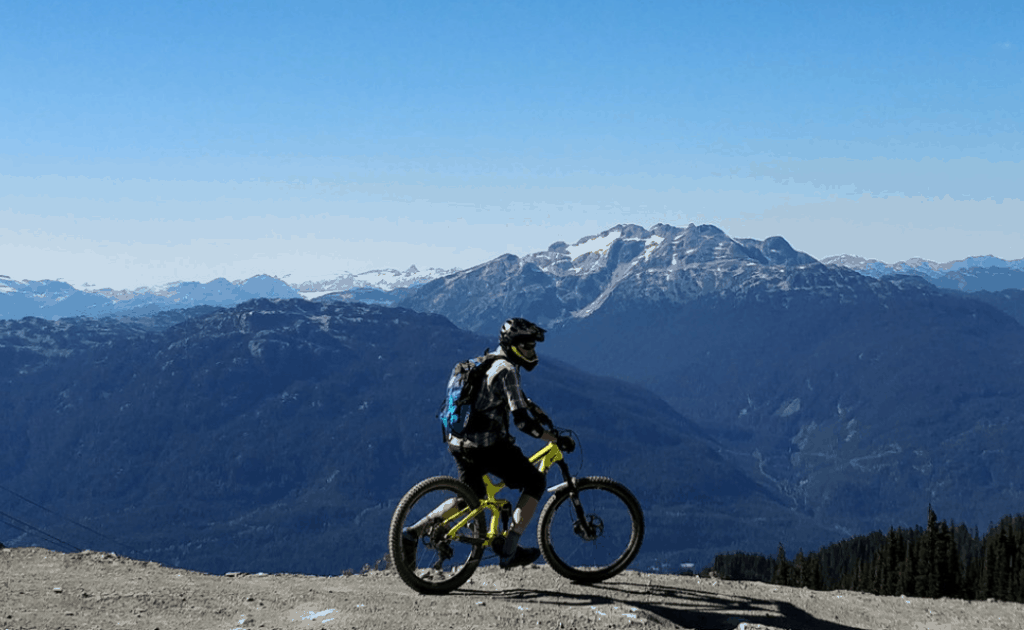 Whistler is perhaps best known for its extensive downhill mountain bike park, and it is debatable if anywhere else in the world has an extensive downhill mountain trail system as Whistler does. However, this place also has a ton of different cross country trails that you can explore and it even has some all mountain singletrack trails that you can ride.
There are some lifts that make things convenient for the downhill trails, but the cross country ones are just as often on their own without this feature. In the winter this is a popular skiing and snowboarding destination, but as soon as the snow melts it is all mountain biking turf.
The scenery here boasts of mountains, rivers, fjords, inlets, and everything in between, nearly all of which can be taken in by the use of the different trails in the area. There are also the Shannon Falls as well as the Howe Sound that offer great views and should definitely be visited while you are in the area.
Should you want more to do at the end of the day, there are dining tours that let you sample a wide variety of the local foods after you have worked up your appetite with your mountain biking. Whistler also boosts the longest zip line in all of North America, plus there are a few other, smaller options should you not feel up to that one. Finally, should all these things simply prove to not be enough for you, you can head over to nearby Vancouver which has a large trail system of its own and is only a short distance away.
6. Chiang Mai, Thailand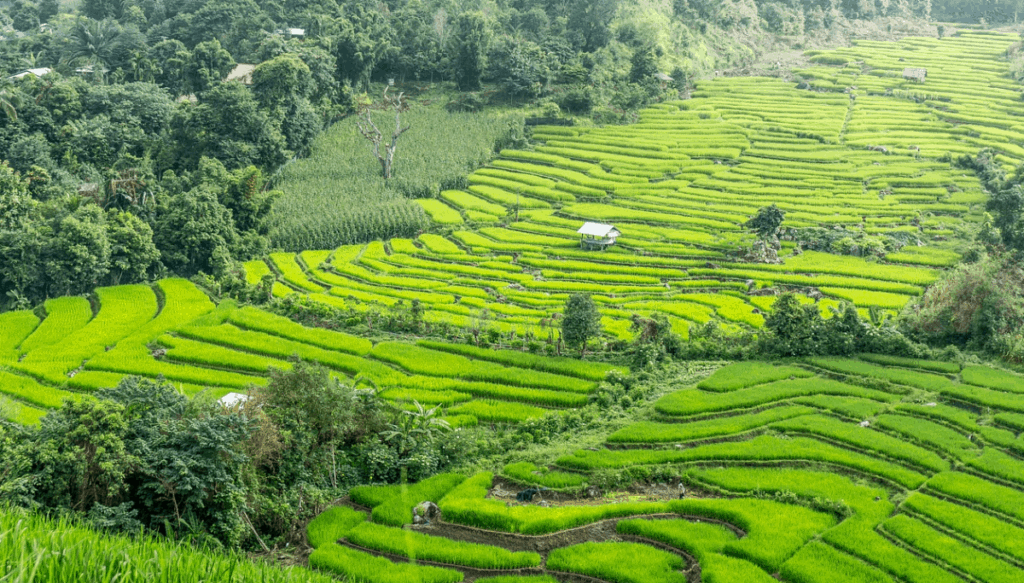 Chiang Mai is a great destination to go mountain biking for so many reasons. The scenery includes lush and green rainforests with tightly tree-lined singletrack, and yet also has some challenging ridgelines to negotiate that give you amazing mountain views. There are also technical rock gardens in a few of these trails, and these are just some of the things that you will find on these trails.
This place is one of the fastest growing places in Southeast Asia for mountain biking, and this is for very good reason. It embraces practically every branch of mountain biking, so whether you are cross country or a downhill rider it has trails that you will like. These trails let you explore some of the ancient temples in the area, take you to out of the way waterfalls, let you get amazing views from mountain ridgelines, and more.
If that wasn't enough, there are also some local tribes in the area that allow tourists to drop in and get a closer look at their different cultures. These hill tribes can be quite interesting to see and often live quite a bit off of the grid. There are also a total of 8 different national parks in Thailand that are less than an hour away that you can explore too.
And don't forget the festivals, the most well known of these – and the one that you should definitely make it a point not to miss – is the Songkran Festival which is also called the water festival and is held sometime in April every year. This water festival is essentially one huge water fight in which everyone participates. The streets are lined with people selling water guns and plenty of people carry big buckets of water around, not to mention that there are even elephants which are trained to spray water on literally everyone!
While it may not be as fun or be as well known, the yearly festival of flowers that is held in February is also something that you might be interested in attending. This festival puts on a magnificent display of flowers and is quite as family friendly as the water fights but much more suited to less enthusiastic people.
7. Pretoria, South Africa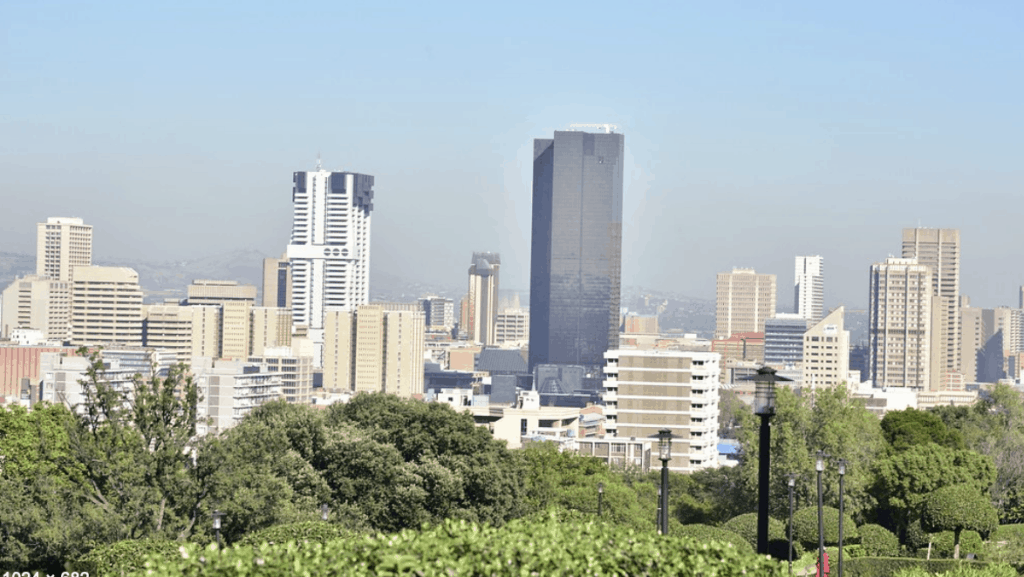 Pretoria is a pretty large city that is located in the upper part of South Africa and, due to its place in the southern hemisphere, it has lovely weather almost all year round, which makes it a great place to go mountain biking when other locations happen to be covered in snow. And don't forget that you are in Africa, so the scenery here will include zebra, impala, warthogs, and all kinds of your favorite African animals.
Just north of the city a few miles is the Buffelsdrift Nature Conservatory which is right next to the Buffelsdrift Bike Park. This bike park has a ton of different trails that you can ride, most of which range from around 4 miles to well over 30 miles in length. These are a mix of single tracks and jeep trails, all of which are made to show off the beautiful scenery.
In other parts of the area are other sets of trails, one of which even features a kid's bike park. The Wolvespruit Trail Park in particular is great for daredevils and is full of technical features and is named after the river of the same name that runs through it. Not only do these trails have jumps, drops, and places where the trail crosses the river, but it even has a skills area with a line of jumps that are designed to help bikers increase their skills.
Other trail groups include, but are not limited to: the Hakahana Trails, the X-Trax, the Hennops Trails, and the Hazeldean Valley Trails, not to mention the trails that you can find on the two or three other nature reserves near Pretoria. Many of these have lots of wooden features, with some having plenty of trails for beginners, while others have black diamond level trails that are perfect for adrenaline junkies.
As fantastic as all the trails are in this area, you don't want to forget to check out the locals. There are local foods to sample, monuments and places that you should make time to visit, and different people groups that you can learn more about when you are not on your bike.
8. Andorra, UK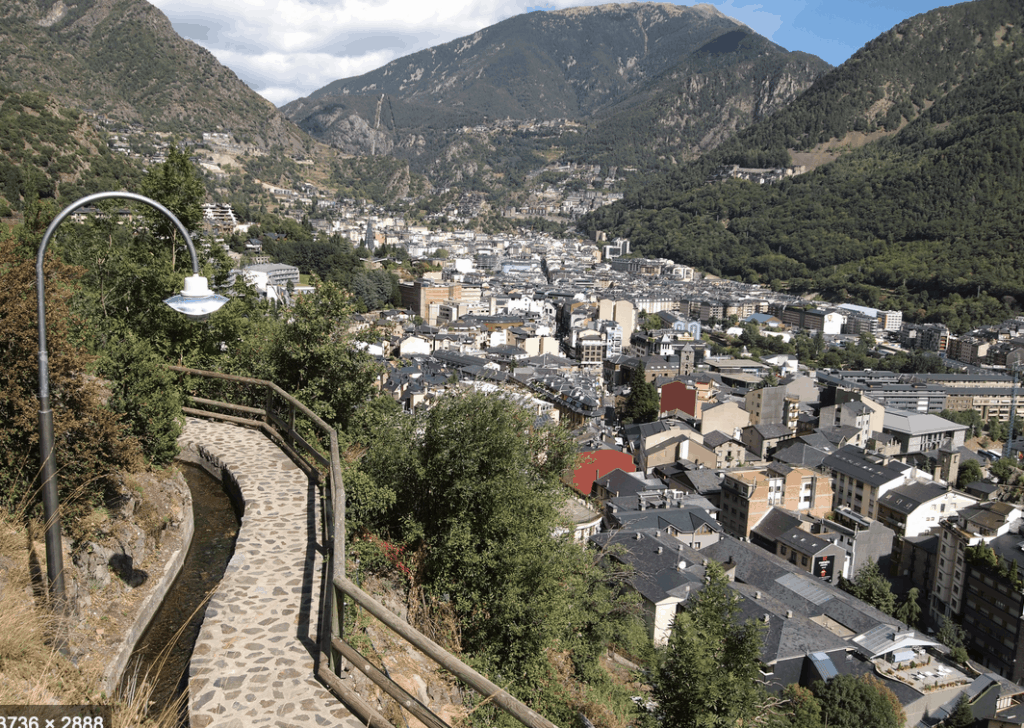 Andorra is a tiny country – the sixth smallest in all of Europe in fact – that is squished in between the borders of Spain and France and is only comprised of 181 square miles for the whole country. Due to its small size, this place is often overlooked, but it has an amazing assortment of trails to check out. It is located in the eastern Pyrenees mountain range and as such it of course has plenty of amazing mountain views and trails to explore.
One of the main sources of income for this country during the winter time is the over 100 square miles of skiing resorts and trails. Yep, if you are having to re-read the first paragraph again then you likely read that right: out of a country that is only 181 square miles in size, over 100 of these square miles are chock full of trails. Enough said.
Though these are used more for skiing in the winter, they are of course perfect for mountain biking when the snow melts, with the added benefit of being able to use some of the ski lifts to get you up there. That being said, they also have Enduro trails complete with jumps in berms for bikers with a range of skill levels to enjoy as well.
The main languages are French, Spanish, Catalan, and Portuguese, with the official language and culture being Catalan. However, a fair amount of the population can understand a little English due to how popular this spot is as a tourist destination.
The Catalan foods can be a real treat after a long day on the countless trails, and don't forget while you are there to stop and enjoy watching the different dances that are a part of their culture. Your can do this at any one of the country's festivals or fairs which also are a great way to hear about some of the legends that come with this culture.
9. Nelson, New Zealand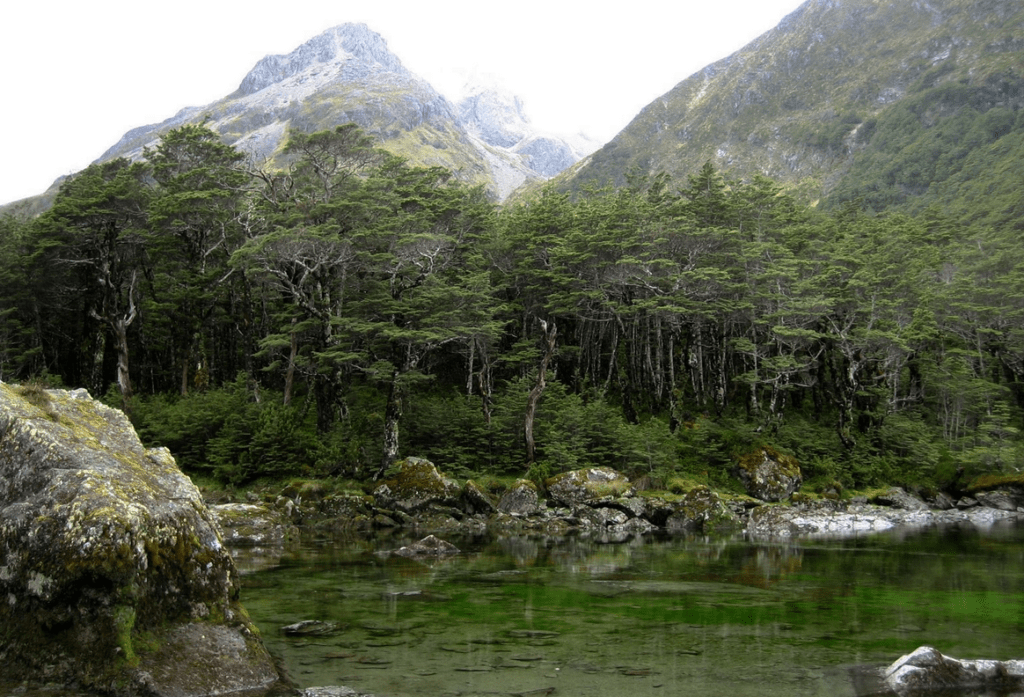 Nelson is located on the northern side of the south island of New Zealand right on the coast and has some of the best mountain biking trails of the whole country. The scenery is not only beautiful, but it is also epic due to the fact that in this one area you have mountains that are over 3,000 feet tall going all the way down to the ocean.
When it comes to trails, these can be found all over, but the most popular place to go is to the trail system at Wairoa Gorge. Located here is an amazing bike park and trails that were built in 2016 funded by an American billionaire and which are free for anyone to come and enjoy. Between that trail system and the adrenaline mountain trials, this place has everything covered.
Even the temperature here is great, rarely getting down to freezing even in the cold season – which in this part of the globe comes in May through August – and in the hot season not spending much time close to 80 degrees Fahrenheit on a hot day.
This city is literally surrounded by mountains on three sides with the Tasman Bay being located on the only remaining side. There are also three different national parks nearby with plenty of caves to explore should you want to do something else besides mountain biking for your whole trip.
When it comes to the local culture, there is no lack here either, with Nelson being a great place to see local arts and crafts. They even have annual Wearable Art Awards that are then showcased in one of their museums which should be a place that you visit while you are there. Nelson is also one of the biggest fishing ports in the area should you want to try your hand at that.
10. Cusco, Peru

Peru may not be one of the first places that come to mind when you think of mountain biking, however it definitely deserves a spot on this list as an epic place to go mountain biking at. Not only is there the well known place of Machu Picchu directly north of this city, but there is a veritable forest of mountains around this area as well.
One of the lesser known facts about Peru is that when it was under the control of the Incan Empire that the Incans built thousands of miles of trails to connect their different cities and outposts, some of which are still there – and available for mountain biking! There are tons of single tracks all over the place, and even guided tours especially for mountain bikers to help you find them.
Then, of course, the scenery is a stunning mixture of steep mountains, low valleys, dense jungles, and all kinds of terrains that come in this area. There are rock gardens and rocky places to navigate, as well as the occasional lama or other animal to go around.
The culture in Peru is amazing, with some of the locals having a pretty good understanding of English due to how many tourists come around every year to see Machu Picchu and the other historical places nearby. The food is unique and the festivals can be amazing to watch should you happen to be there for any of them.
Conclusion
The places that I have listed are by far not the only places that you can go to and spend endless hours at without any problems. The fact is that there are countless trails all over the world, with new trails constantly being added onto already big trail systems, and entirely new trails that are coming out in new places every year.
Due to the growing popularity of mountain biking, even out of the way places like Tasmania plan on having trails someday. So, who knows, at some point every town and city in the world just might have a trail or two of its own to ride. But even with the trails that already exist, you can spend a lifetime and still not have the time to try them all out.