Kids are perhaps the hardest age group to buy a mountain bike for. Not only do you have to pick a mountain bike that fits them, but you have to take into consideration that they are still growing at this age.
However, it can be well worth the effort to get your kid a mountain bike of their own. The sooner you can get them out on the trails, the sooner they are likely to fall in love with the outdoors and to be able to keep up with you on the trails.
How To Pick The Right Mountain Bike For A Kid
While getting the right size is the first thing that you need to verify, that will still leave you a lot of options to choose from. Other things that you need to look at is the brakes, speeds, and if there are any suspensions.
Young kids are not likely to have any idea of how to use different speeds, though some of the older kids may be ready to start learning how to use these. As for suspensions, this is also something optional. At first, suspensions are not needed because a beginner is not likely to be taking the bumpy trails that need this.
The brakes of a kid's bike are what is perhaps the most important part of a bike since kids are still learning how to brake. Many beginner bikes have a brake lever on both sides so that braking is all the quicker and easier.
You may be wondering if you should get a boy's bike or a girl's bike, but there is actually very little difference between these two. Girl's bikes are often made with a lower bar which originally served to allow it to be easier for girls who ride with skirts.
This low bar can be handy for a kid of either gender if they have a hard time getting one foot over the bar. This being the case, if you think that a low bar would be easier for your kid then you might want to get them a girl's mountain bike.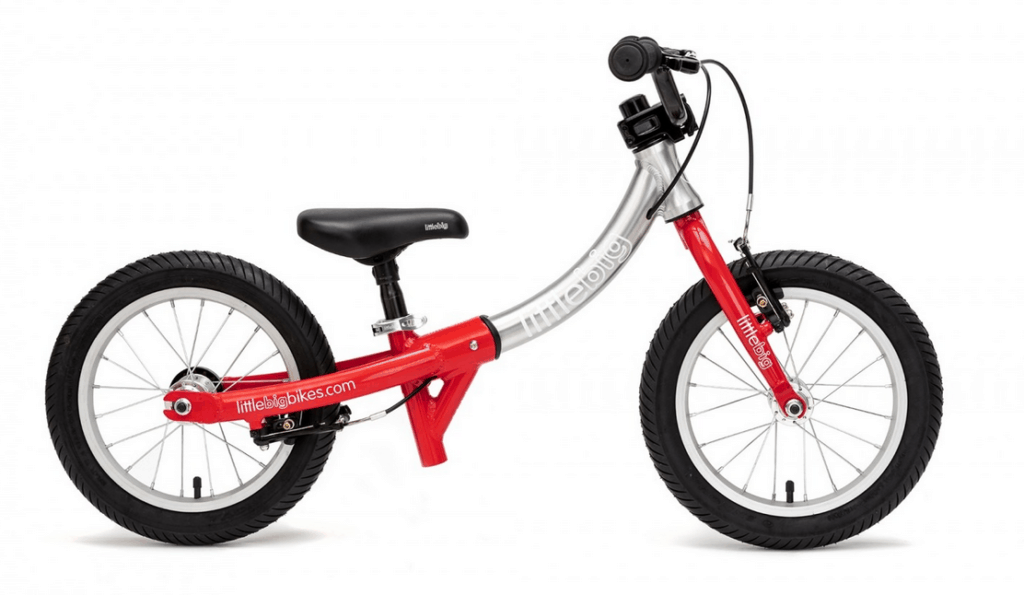 This mountain bike is in first place on this list for good reason. It is the perfect bike for a kid who has never been on a bike before. It is a 3-in-1 bike with different parts that you can change out to suit your kid.
This first option is a low balance bike that lets your kid get used to balancing on a bike without having to worry about pedals. This is sometimes considered better than using training wheels and, when your kid gets used to this, you can exchange out your parts and add the pedals in.
The 3-in-1 comes into play because there is both a lower canter bar and a higher center bar that can raise the seat as your child gets a little bigger. On top of this is the fact that it has a double brake setup which provides brake levers to both sides of the handle and which is very nice considering that many balance bikes do not have brakes at all.
The wheel size is 12" which is perfect for the youngest kids. Perhaps the only downside is the fact that you have to assemble it completely from scratch which can take a while if you are not familiar with bike parts.
It comes in four different colors: blue, green, pink, and red. Finally, in spite of all of these great features, the LittleBig bike is not nearly as expensive as many other beginner bikes are. In fact, it is on the lower end of the price spectrum.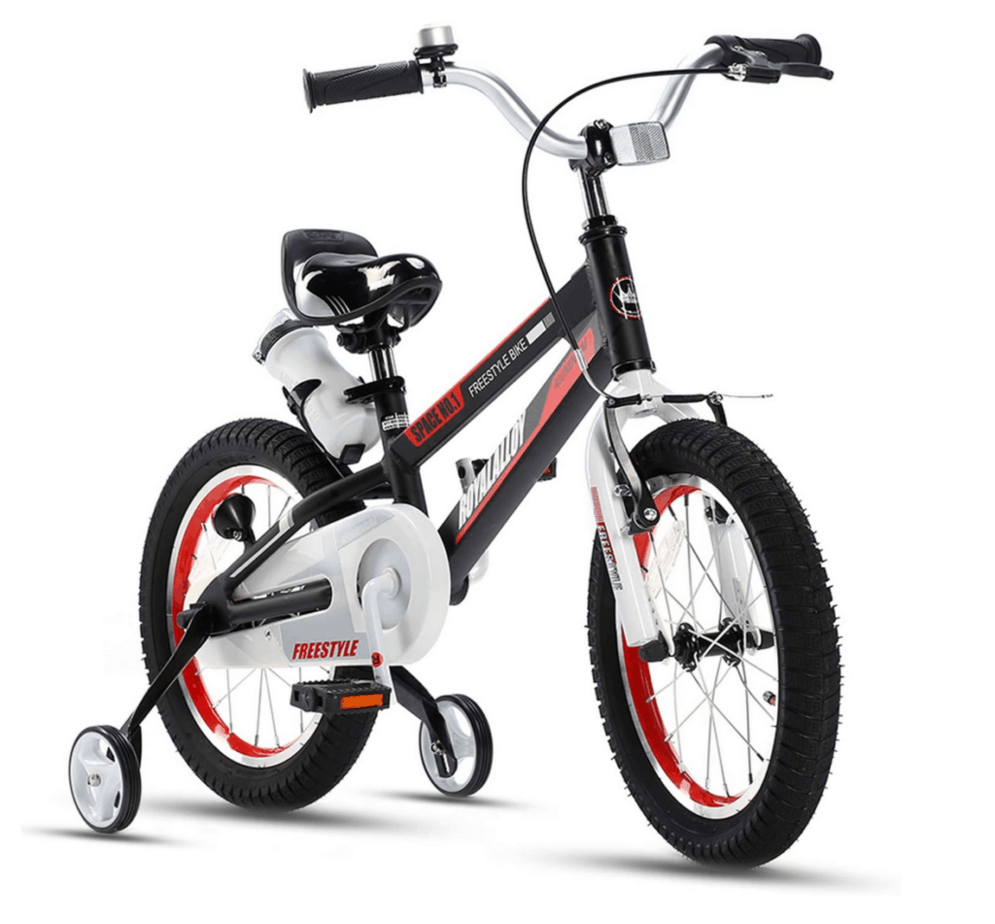 If you do not like balance bikes and prefer the idea of your kid learning with training wheels, then this might be the perfect choice for you. It comes in 12", 14", 16" and 18" sizes. All three of the smaller sizes can come with training wheels for even those older kids who haven't learned how to ride a bike yet.
The two larger sizes come with a kickstand, which not many kid's bikes do, and when you get it the parts are already mostly assembled. On the left is the brake lever, but on the right is that little bell that many kids just love to use.
This bike even comes with a water bottle holder attached right below the backside of the seat and a water bottle in case you want to go on a long mountain biking trip with your kid. The white reflector in the front and the red reflector in the back help them to stay safe even in low light conditions.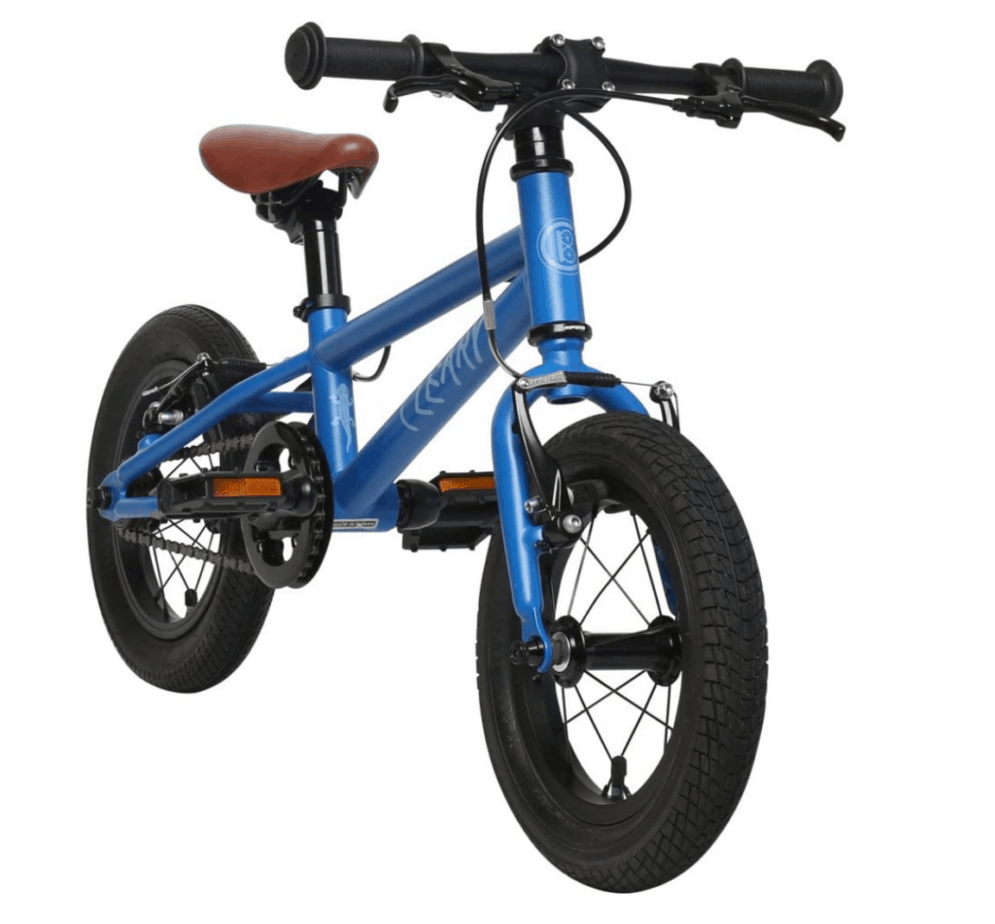 This is one of the very few mountain bikes that have a 12" size for the smallest kids. This being the case, it is perfect for the kids who are just getting off of their training wheels or if your kid wants to skip the training wheels entirely.
The fact that it is one speed means that your new mountain biker will not have to worry about changing gears. To help your kid be able to brake more easily, both sides of the handlebars are equipped with brake levers.
This lets your kid use whichever hand is more convenient in order to stop. These brakes are attached to both wheels to apply an even amount of pressure both in the front and in the back if both levers are pulled.
It comes in three different colors: blue, pink, and orange. The cost of this mountain bike is quite cheap compared to other options out there and, if you and your kid find that it is a good fit, when they outgrow this size you can get the exact same bike in a 20" wheel size.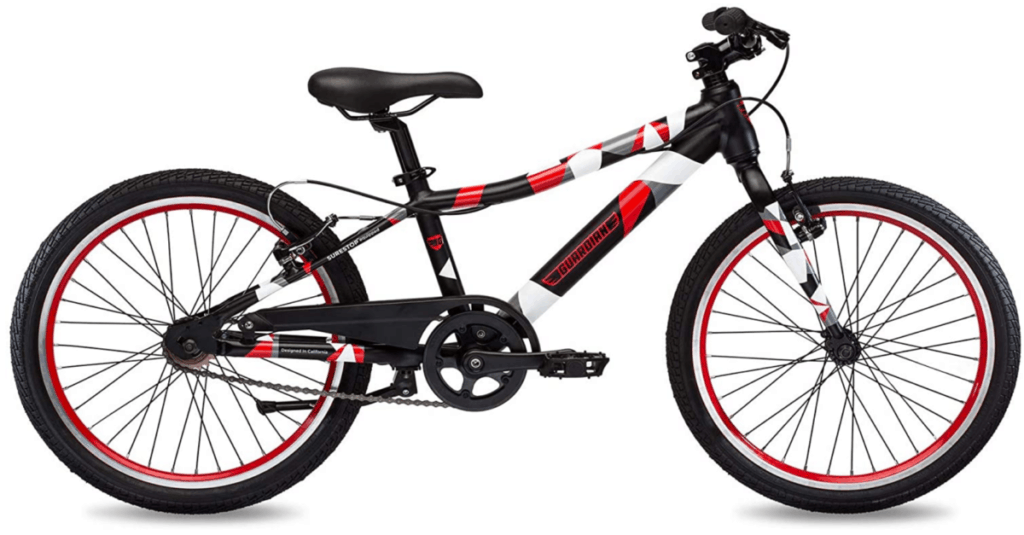 This mountain bike for kids is made out of lightweight aluminum so that it is not too heavy for young kids to carry. While this option is 20" in size, it can be found in larger sizes if you look. It is for both boys and girls and more than one color option as well.
What is perhaps one of the best things about this mountain bike is that you can choose to get it is that you can get it with either one speed for a kid who might not be comfortable with learning how to use gears just yet. On the other hand, you can also get it with 6 speeds for the kid who wants to start learning with just a few gears to choose from.
The brake system is one of the best ones out there, gripping on both the front and back to not only ensure that it will work well but also that your kid won't go over the handlebars if they brake too suddenly.
Finally, while it does come in pieces it is already mostly assembled when it arrives. This means that putting together the last few pieces can sometimes take as little as 10 minutes and then you can hit the trails.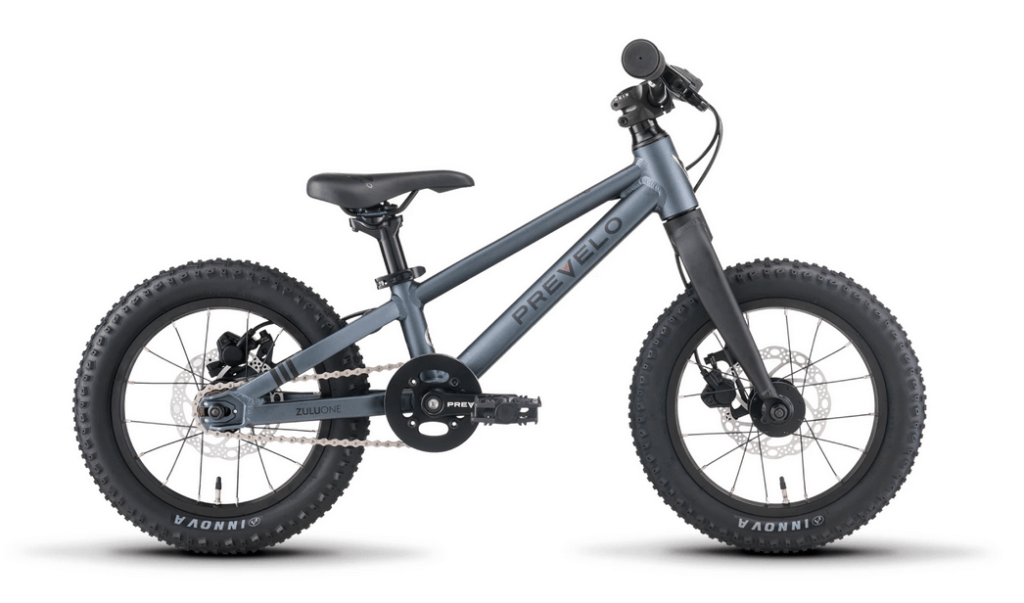 This mountain bike for kids comes in two colors and in four different sizes as your kid gets older ranging from 14" up to 24" in height. The frame is nice lightweight aluminum and the larger sizes have a front suspension for your kid as they start hitting the trails harder.
The larger options also have 10 speeds while the smaller two sizes are single speed while your kid is learning how to use her bike. On top of this, the bike comes mostly put together already, so it is easy to finish putting it together even with little experience with such things.
Finally, a nice and very unique feature of this bike is that you can pay to have your child's name put on the bike. If you have more than one kid getting the same bike, this can be a huge help to avoid confusion and can help make it special for them.