Even when you are just having fun out on the trail, it is still important to wear clothes that will be comfortable while you are on your mountain bike. While the definition of comfort does tend to vary some from person to person, my recommendations for things that you should wear below are specifically designed to be comfortable for you no matter what you are doing.
Short Sleeved Shirt
My recommendation for the best short sleeved shirt is Xterra's Vent Short Sleeved Tee. It is made out of material that helps to keep you as cool as possible by the use of breathable fabrics that also feature wicking properties. It has laser cut ventilation panels on it to help optimize airflow in areas that are prone to sweating, and it is very light in weight.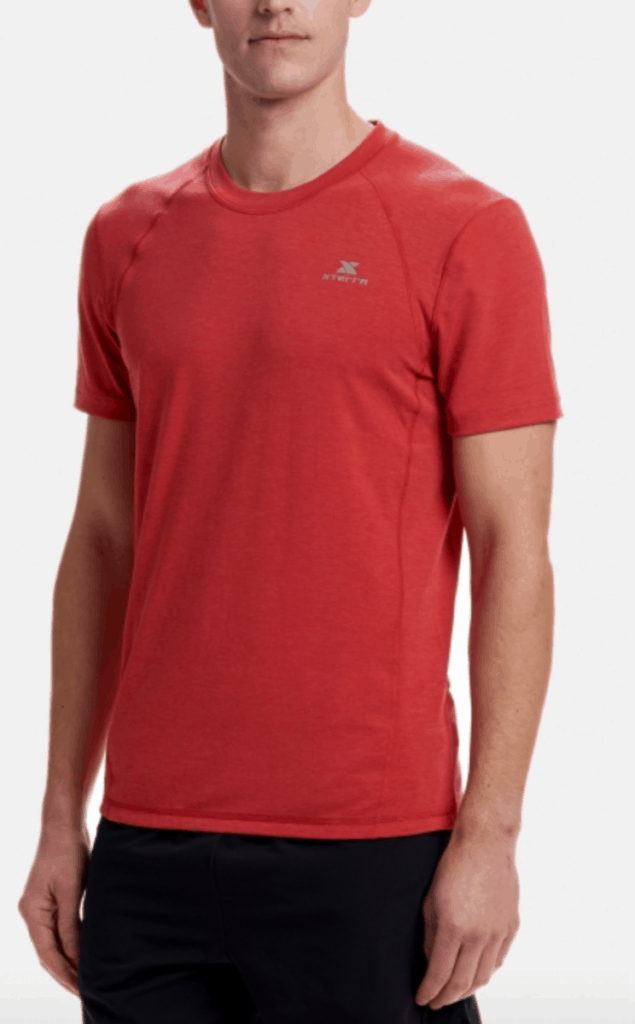 On the bottom, this shirt also has the nice feature of a drop-tail hem along with the added benefit of having silicone grip tape along the inside of the hem. This can really help to keep your shirt down and in its proper place so your attention can be where it needs to be.
The seams that hold this shirt together are made in the flatlock design that means it won't chaff your skin even if you are moving your upper body around a lot. Finally, another nice feature about this shirt is that it even has reflective details on it, helping you to stay safe and visible even in low light conditions.
This shirt comes for both men and women and in four different colors: black, white, grey, and red. The sizes for the men are Small, Medium, Large, and Extra Large, while the sizes for the women are Extra Small, Small, Medium, and Large.
Long Sleeved Shirt
When it starts getting cold in the fall and early in the spring, a short sleeved shirt won't always cut it. My recommendation for a long sleeved shirt is Xterra's Alpine Grid 1/4 Zip long sleeved shirt. Even though it is for cooler weather, it still includes the wicking fabric to help make sure that if you do sweat or get wet that you will dry off quickly and easily.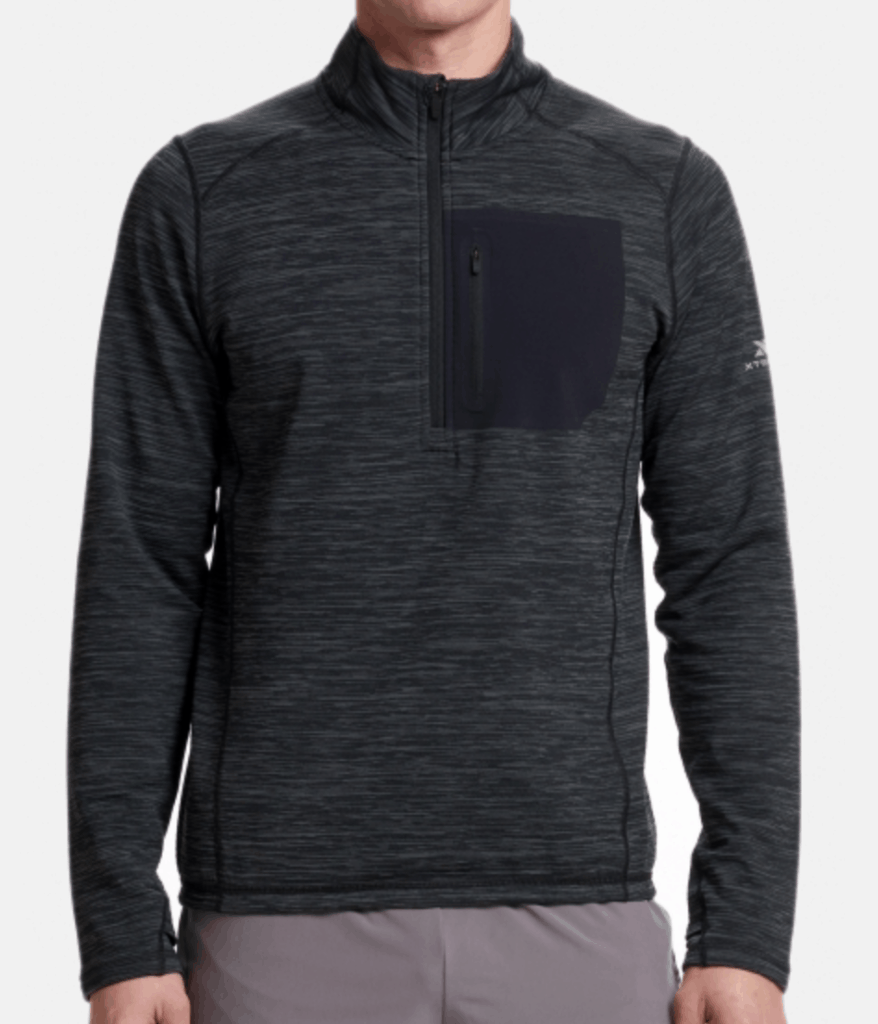 Like the short sleeved shirt, it also has the helpful silicone grip in the hem to help it to stay down and the reflective details to make sure that you stay visible no matter where you are wearing it. The zippers on this are designed with comfort in mind so that they will not rub or cause any chaffing.
In addition to the zip up for the top of the shirt, there is also a side zipper for a front breast pocket that is just the right size for most phones. This pocket even has a media port in the lower corner so that you can attach a set of headphones to your phone in the pocket and listen to whatever you want while you are out on the trail.
Finally, at the ends of the sleeves there are also thumb holes. These are great at helping to keep your sleeves from rolling up, and are not even really noticeable if you decide that you don't want to use them. This long sleeved shirt comes in both men's and women's. The men's shirt ranges in size from Small-Extra Large and comes in either black or red. The women's ranges from Extra Small-Large and comes in either black or grey.
Jacket
My top recommendation for a great jacket to wear when mountain biking is Xterra's Pinnacle All Weather Jacket. This jacket does a great job of keeping out any rain from everywhere you want to stay dry. The zippers on it are all waterproof, which helps to keep even the things that you put in your pockets dry.
Even thought the pockets do a great job of keeping out the wet, the front breast pocket one also still has a phone port in case you want to attach headphones to your phone inside it. It also provides plenty of venting to help you not to get too hot inside it while you are protected from the rain.
This jacket also comes with an adjustable hood if you need it. However, if you don't need it then this hood can be completely removed so that it is not in your way. It also has cuffs on the sleeves that are made so that they will not be blown up your arm in windy conditions.
Lastly, it also has a drop tail design that helps it to stay down without blowing up your back when you are on your bike. Like the previous apparel options, this one comes for both men and women and with those same sizes for each, with black being the only color this jacket comes in.
Shorts
Regular shorts can chaff and scrunch up in uncomfortable places, that is why the Fox Head Ranger Shorts that are made by the Fox Racing Company are my top recommendation. Perhaps one of the best features of this pair of shorts it that it has a water resistant finish to it.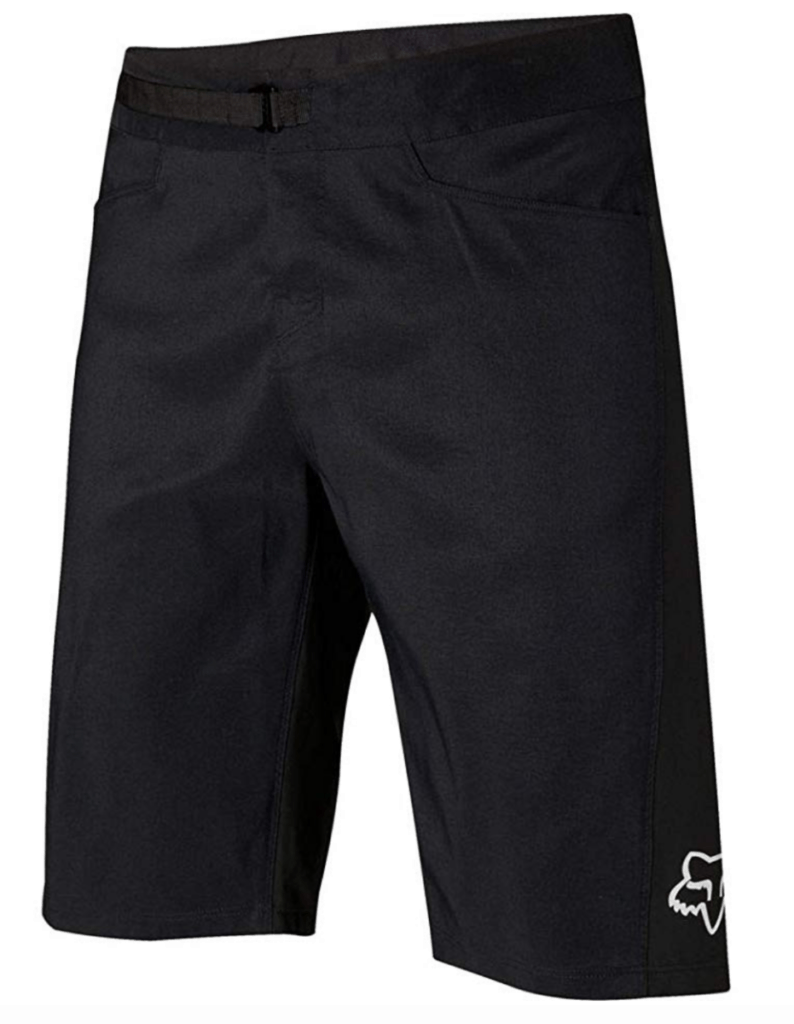 This is great for so many reasons, but especially so in rainy weather, when you might be riding through a shallow puddle of water, and for any slinging up of mud or water in general. The two front pockets are equally handy and are a good place to keep your important items from getting wet throughout your ride.
The waist attaches using a link closure system that makes it highly adjustable. Its design is specifically made to be comfortable on a mountain bike, but it can be just as comfortable off of one and it looks nice enough to wear anywhere. These shorts also come in both men's and women's shorts, with each being available in a variety of colors for you to choose from.
Pants
When it comes to pants, my top recommendation is Mountain Hardware's AP Pants. This pair of pants works great for mountain biking, with specifically designed knees that won't restrict your movements while on your bike.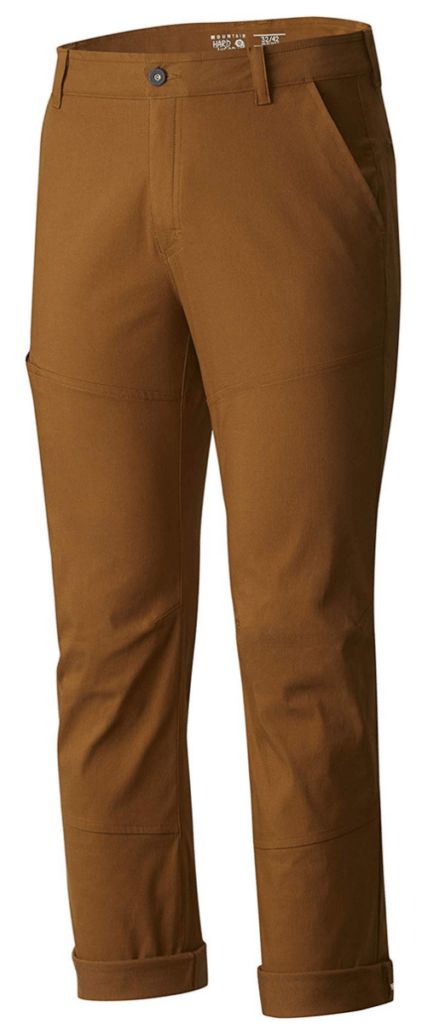 Should you like your pants to be a little shorter for whatever reason, the cuff not only rolls up easily, but they even snap into place so that you don't have to worry about them sliding back down due to how much your legs are moving around on your bike.
It has two back pockets that are zippered so that nothing will fall out of them, two slash front pockets, and an additional front pocket for placing your cell phone at for easy access. In addition, there are also reflective details that will help you to stay visible even at night and the fabric is comfortable, breathable, and lightweight.
These pants come in over a dozen different colors as a men pant and, though there is no exact same pair of pants for women, there is a similar one that has all of these main features and which comes in three different colors.
Socks
Finally, socks are a very important part of clothing to wear, and Smartwool PhD Cycle Crew Socks do a great job of keeping your feet comfortable with the help of good mountain biking shoes. On these socks are mesh zones that allow your foot to breath as much as possible and help with circulation inside your shoes.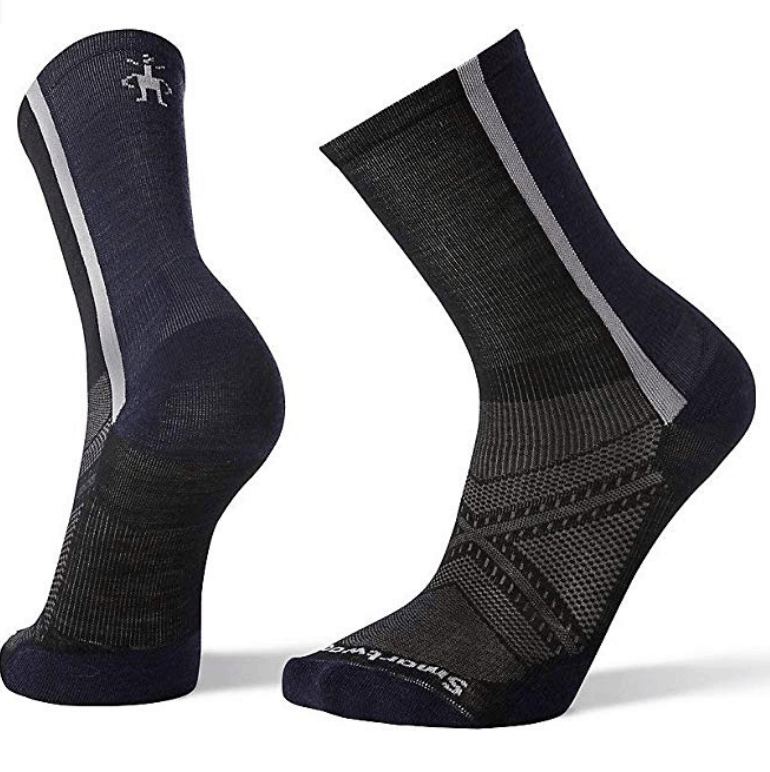 The toes of these socks are designed to be as seamless as humanly possible so that there is not an inside seam that might rub on your toes. The toes are also made with a shred shield feature that helps to prevent them from wearing thin and keeps them nice and padded in that area.
Part of this is the Indestractawool feature that involves incorporating merino and reinforcement fibers where the sock is likely to receive the most amount of wear. The merino not only helps with the reinforcing, but it also does a great job of moving moisture and at regulating the temperature around your feet.
These Smartwool crew socks also feature what is called a 4 degree elite fit system which uses two separate elastics in order to not only give a better fit for your foot, but also to help it snap back to its original shape better so that it does not get stretched out.