When you are out on the trail on your mountain bike, one of the most important things that you need to do is to protect your eyes. There are two main ways of doing this, with one of them being to wear sunglasses and the other one being to wear goggles.
On bright, sunny days it can be really important to protect your eyes, especially from the glare of the sun which can blind you just at the moment when you most need to see the trail ahead of you. And on rainy, sandy, or muddy bike rides you need to be able to keep your eyes clear and prevent anything from getting in them so that you can see clearly and preferably keep both hands on the handlebars, especially in what are likely slippery conditions.
However, even if you already know how important it is to protect your eyes, then you also likely know how expensive mountain biking sunglasses or goggles can be. So here are my two recommendations – one of each – that are under $75.00 each so that you can protect your eyes without breaking your bank.
My Recommendation For The Top Sunglasses For Mountain Biking
The JiMarti JM01 Sunglasses are well under $75.00 – even below $50.00 – and yet they are very well made with practically everything that you need mountain biking sunglasses to have. These sunglasses are specifically made for cyclists and a couple of other outdoor sports, and they weigh only 60 grams.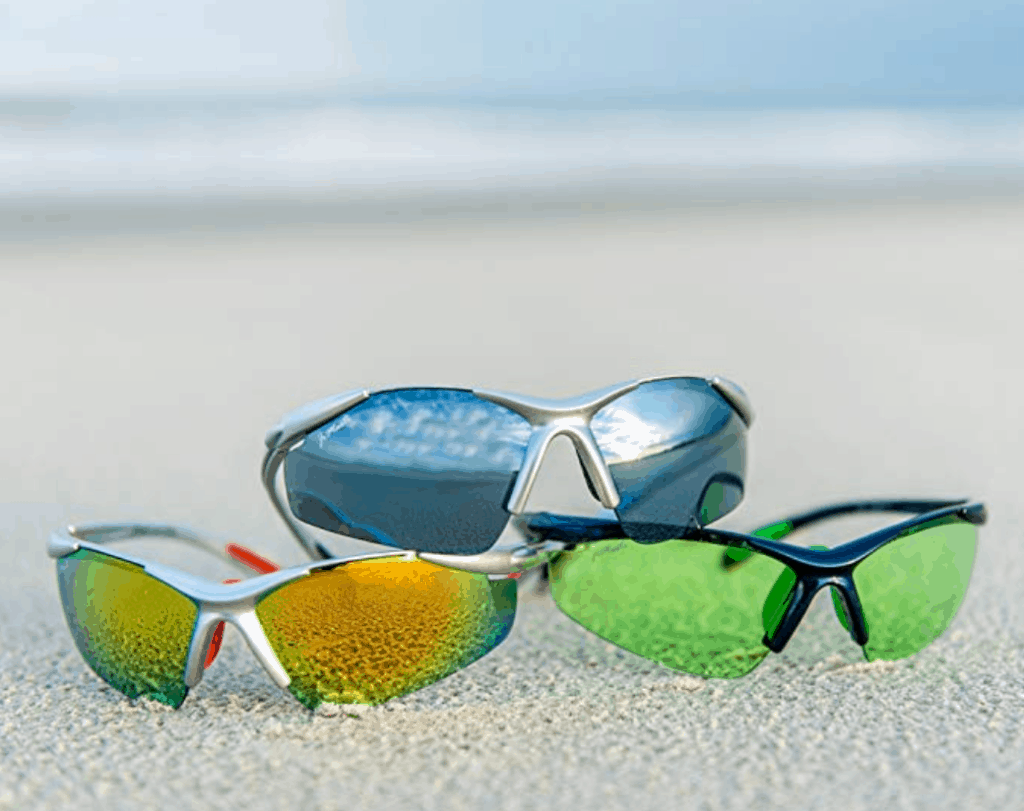 This very light weight means that you will barely feel them on your face and it also means that that they will not start to be uncomfortable even after a number of hours of wearing them. The frame is not only lightweight, but it is also very flexible to allow it to better fit the shape of your face – something that you likely know from experience is something that is important if you have ever bought a pair of sunglasses that were too big or too small.
In addition, the TR90 frame also has a certain amount of memory to it so that the more your wear it, the more of a perfect fit it will have, and therefore the more comfortable it will be on your face. In spite of the flexibility and the fit that it offers, these sunglasses do not skimp on their durability.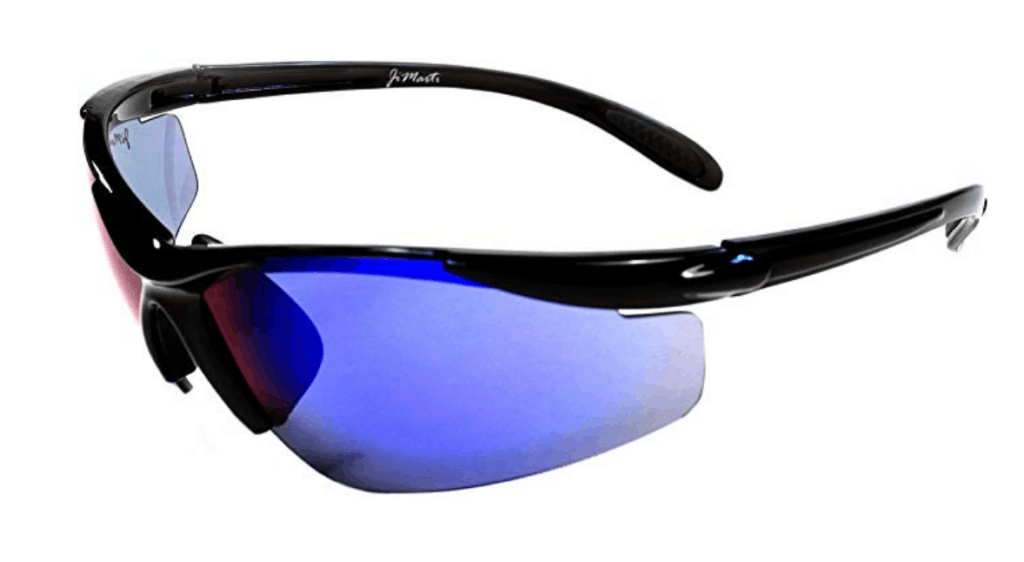 In fact, both the frame and the lenses that go with it are made to be shatterproof. This means that you can rest at ease if you are worried anything really hitting your sunglasses during a crash. This feature is a necessity when it comes to protecting your eyes on the trail, since sunglasses that shatter can potentially end up with shards in various parts of your face – which is definitely something that no one will want to happen.
The frames and lenses for this pair of JiMarti sunglasses is even somewhat customizable, coming in seven different color combinations that have either black, gunmetal, or silver frames and either blue, ice blue, smoke, orange, or copper lenses.
Some of these color options look really similar to regular sunglasses, meaning that you can wear them for everyday use without looking the slightest bit out of the ordinary should you wish to do so. This can be a very handy feature if you just want to have one pair of sunglasses that you can use for everything whether you are biking or hanging out at a BBQ in your friend's backyard.
These lenses are every bit as great in quality and in practicality as the frames are. In addition to being shatterproof as already mentioned, they also have both UV400 protection in addition to being polarized. This means that there is no need to worry at all about glare, which not only helps your eyes not to feel nearly as strained after being outside for hours on a bright sunny day, but it also helps you to see more clearly and makes you less likely to get a migraine from the sunlight.
On top of all that, and to help even more to make sure that it is as comfortable as possible, it has soft rubber areas for both the bridge of your nose and where your ears will be. These not only add to the comfort, but they also help to keep your sunglasses from sliding or slipping forward out of their place when you hit the bumpier parts of the trail you are on.
Finally, should you not like these sunglasses for any reason there is a 30 day money back guarantee for them. On top of this, JiMarti is so convinced of the durability of their sunglasses that they also offer a lifetime warranty on both the lenses and on the frame, so that no matter what happens you are covered.
My Recommendation For The Top Goggles For Mountain Biking
Sometimes though, sunglasses simply aren't enough, especially if you are kicking up a lot of sand or mud on the trails you are riding on. This is why you sometimes just have to have a pair of goggles, and my top recommendation for this is the Global Vision Eyewear Mach-1 mountain biking goggles.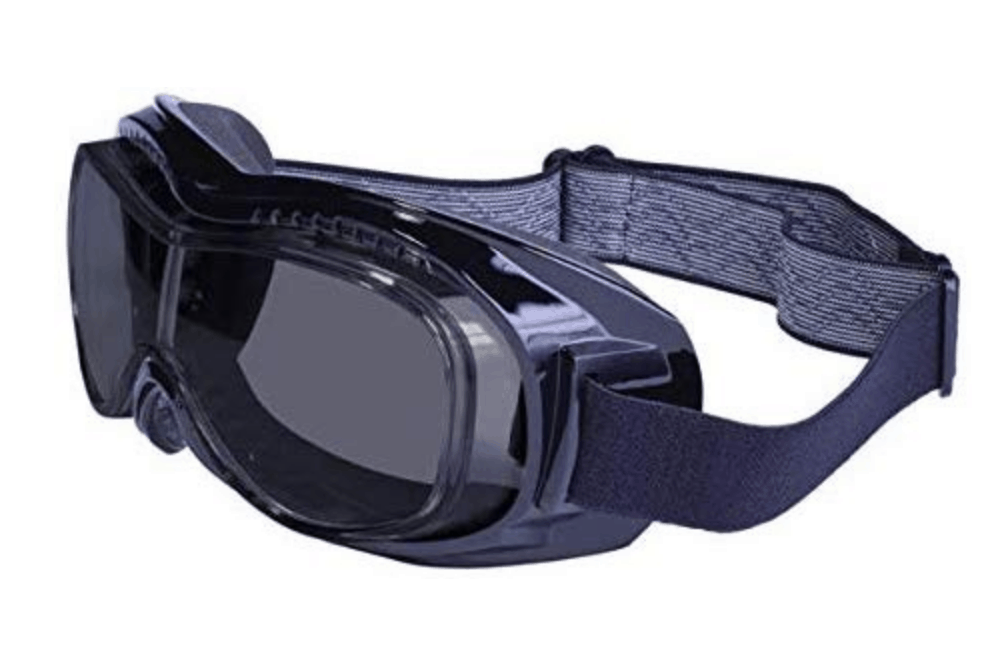 The Global Vision Company has over three decades worth of experience and, this being the case they know what they are doing when it comes to mountain biking goggles. These particular goggles can come in two different colors for the lenses: clear or grey. This gives you the option to go with grey to block out some more of the sun on a bright day, or you can go with clear on cloudy days or for night riding where you need more of the light at.
The lenses are also shatterproof so that they will be much safer than other goggles that do not have this feature. They are coated with a UV400 filter in order to protect your eyes as much as possible, and they are also coated with a scratch resistant coating as well. This last feature is particularly important and can add drastically to the life of these goggles by making sure that over time you will not end up having to try to see through a layer of scratches on them.
Finally, the lenses on this pair of goggles also have an anti-fog coating on both sides of them. This means that these goggles will not be fogging up on the inside due to your body heat, or on the outside should you be wearing them as you go inside and out of warm buildings in the cold weather.
Besides the lenses, the foam around the edges is specially molded at the sides so that it is compatible with most kinds of prescription glasses and fits snuggly over them without any problems. This foam also has air vents in both the top and the bottom which help with comfort and assist with the anti-fog coating on the lenses by allowing the air to circulate some.
The fact that this pair of goggles uses foam and not some form of a rubber seal is also a great advantage for a couple of other reasons. Not only does foam tend to have a certain amount of "memory" to it to shape itself to you better than rubber can do, but it is also more comfortable to wear for long periods of time. So, if you are biking a desert trail through very sandy terrain that will take you a couple of days to complete, then you can decide to leave these goggles on for the whole trip with no problems.
The strap on the Global Vision mountain biking goggles is made so that it can fit over a bike helmet if need be, allowing you to wear it either inside of or on top of whatever bike helmet you already own. The strap is also built with an anti-slip strip on it just to make sure that it stays in place, even during bike rides that might get particularly bumpy and it is highly adjustable to fit any size head that you might happen to have.